Flower Cookies
Not too long ago, my friend Nurit challenged me to bake a special kind of cookie. I find it difficult to refuse a challenge, and even more so to say no to Nurit. I went out to the garden, picked a flower, small and beautiful and red. This time, I didn't give the flower to Nurit. I went back to the kitchen and baked a cookie with it.
The idea originated from Lori Stern, who doesn't publish her recipe, but only gives general instructions and a link to Ina Garten's simple recipe for delicious shortbread cookies. The idea is pretty cool, taking a plain cookie usually eaten with a cup of coffee, pressing an edible flower into it and turning it into a fine cookie most suitable for display in a boutique bakery window.
In my first attempt, I used yellow chrysanthemums and tried a different kind of cookie. I baked Sablé Breton, a crunchy cookie that turned out to be too delicate for this project. In my second attempt, I remained faithful to shortbread cookies and tried to incorporate calendula flowers that I ordered from Carmella. The flowers were large but shrank during baking. In my third attempt, I just went out to my porch, picked some red geranium petals and gently pressed them into buttery flower cookies.
Please note (!)Make sure the flowers are edible. Make sure which parts of the flower are more edible, and which are less. Also, make sure the flowers aren't sprayed with any chemicals if you got them at a nursery. And make sure there are no small bugs hiding inside, unless you want an extra dose of protein.
* The recipe makes about 15 flower cookies.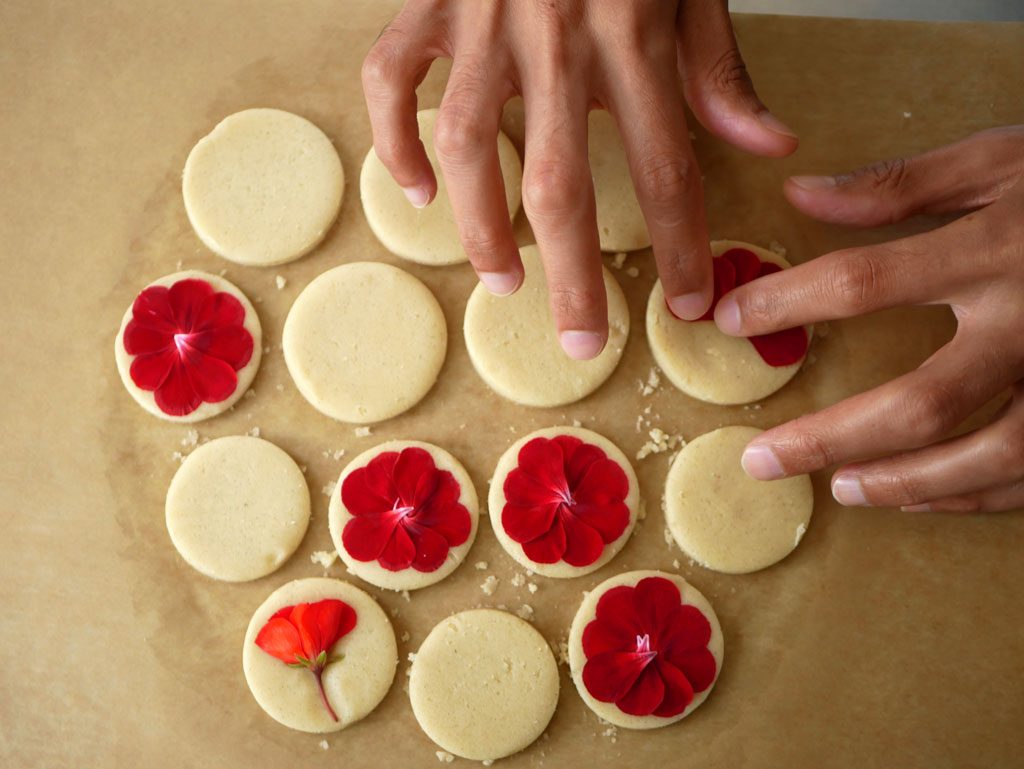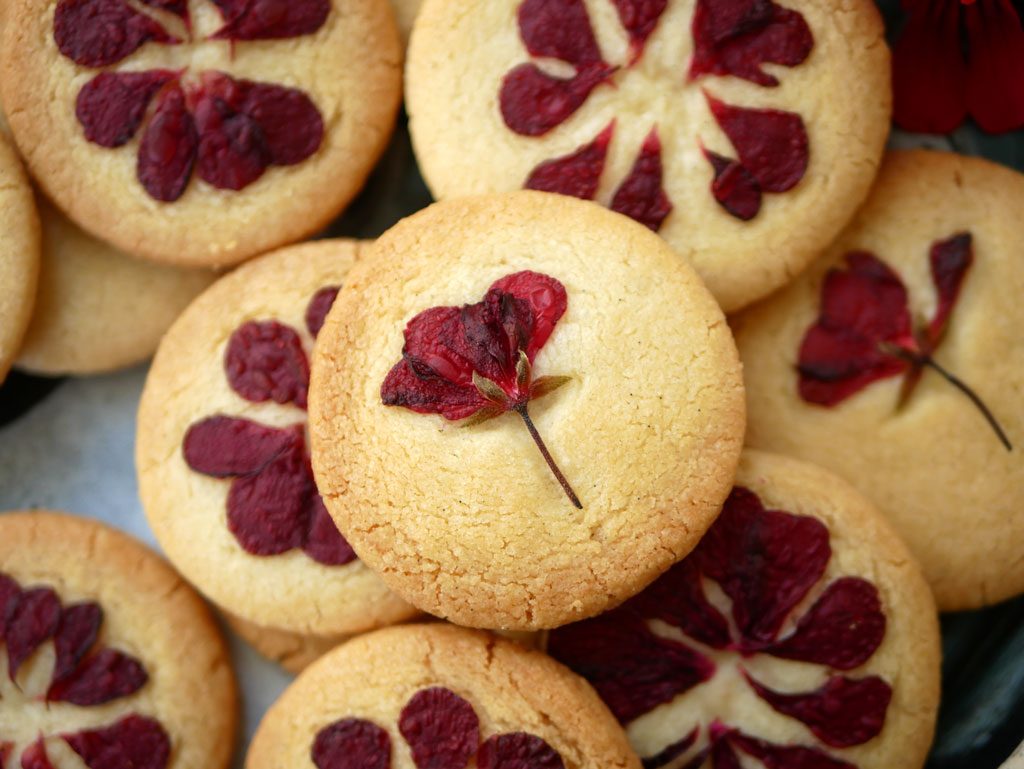 ---
Ingredients
---
170 g soft butter
110 g sugar
1 tsp vanilla paste
250 g flour
¼ tsp coarse salt
Edible flowers
Equipment:
A round cutter, 5 cm diameter
---
Put soft butter (it should have the consistency of mayonnaise) and sugar in the mixer bowl. Mix well using the paddle attachment. Add vanilla and mix. Sift the flour and add all at once to the mixer bowl. Add coarse salt and mix on medium speed until the dough starts to form but is not yet completely uniform. Remove dough parts from the bowl and combine. Cover dough with plastic wrap. Roll out the dough a little bit and keep in the fridge for half an hour to an hour.
Meanwhile, prepare the edible flowers. Rinse with water and place them on a kitchen towel to dry.
Remove the dough from the fridge and roll it out between two parchment papers to a 7 mm thickness. Peel off the top parchment paper, turn over and peel off the bottom parchment paper. Place the dough back on a parchment paper. Using a round cookie cutter, cut out circles close to one other. Remove the excess dough and store in the fridge (you can roll it out also and make more cookies if you like). Gently press an edible flower or petals on each cookie.
…
Keep in the freezer for about 10 minutes and preheat the oven to 175 ºC (350 ºF) in the meantime.
Remove the flower cookies from the freezer and transfer them to a baking tray lined with parchment paper. Place the tray in the oven and bake for about 15 minutes until the cookie edges begin to brown. Remove from oven and cool at room temperature before serving.
Keep the flower cookies in an airtight container at room temperature for about a week or even more.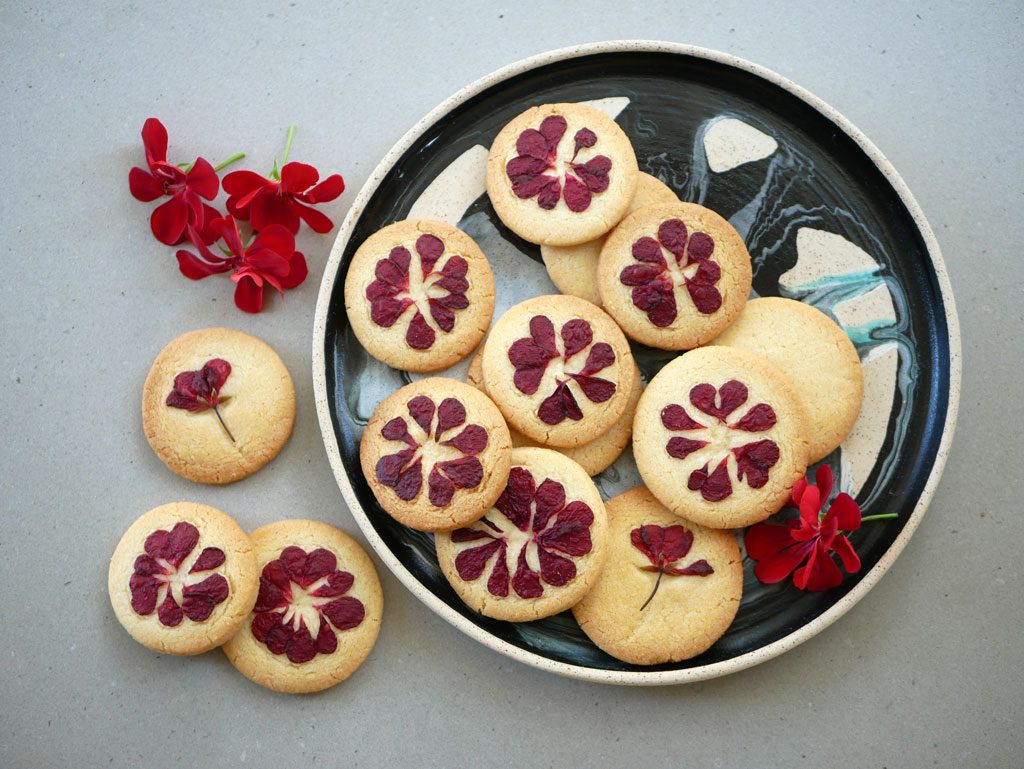 Yum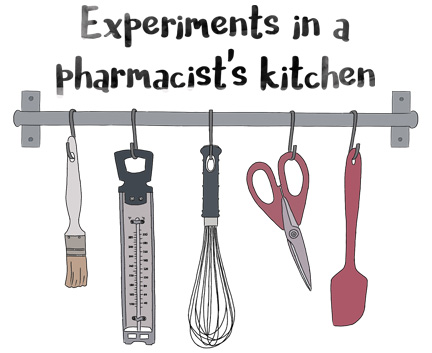 Search the blog

Get updates by email