How To Peel Hazelnuts & Make Nutella Spread
I come across a lot of recipes that require peeled hazelnuts. Unlike pistachios, it's hard to find peeled hazelnuts in the store. At least here in Jerusalem where I live. So I asked Mr. Google and discovered two different methods to peel them yourself.

The first method is simple, quick and gets rid of about 90% of the peel. The second method takes a little more time and is a little messier, but you get completely bare nuts (perfect for the perfectionists among us). Although the first method is more common, the second comes from Julia Child's legendary cooking show, and today is very popular on YouTube, which you can view here.
And if we're already making such an effort, peeling hazelnuts and making a mess in the kitchen, we might as well make homemade Nutella spread — with lots of nuts and without the evil palm oil that comes in the jar. (My recipe for homemade Nutella is at the end of the page.)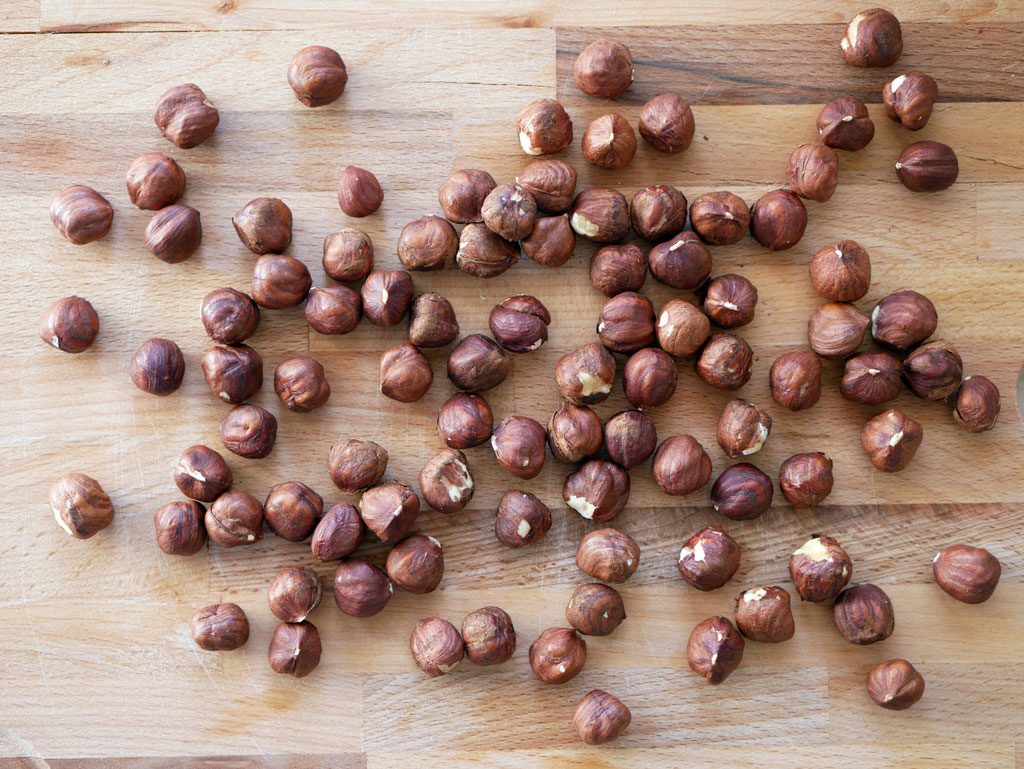 ---
The Quick Method: Roasting and Rubbing
2-3 cups hazelnuts
Spread the nuts on a baking tray and place in an oven preheated to 180°C (360ºF). Roast for 15-20 minutes, mixing the nuts with a spatula every five minutes for a uniform roasting.
Remove the nuts from the oven, carefully transfer them onto a towel, cover and rub them thoroughly. Most of the shell will separate but there will always be some stubborn nuts left unpeeled. In that case, take the problematic nut and try to rub it hard with the towel. Sometimes it works, sometimes it doesn't. If this method isn't thorough enough for you, move on to the second method.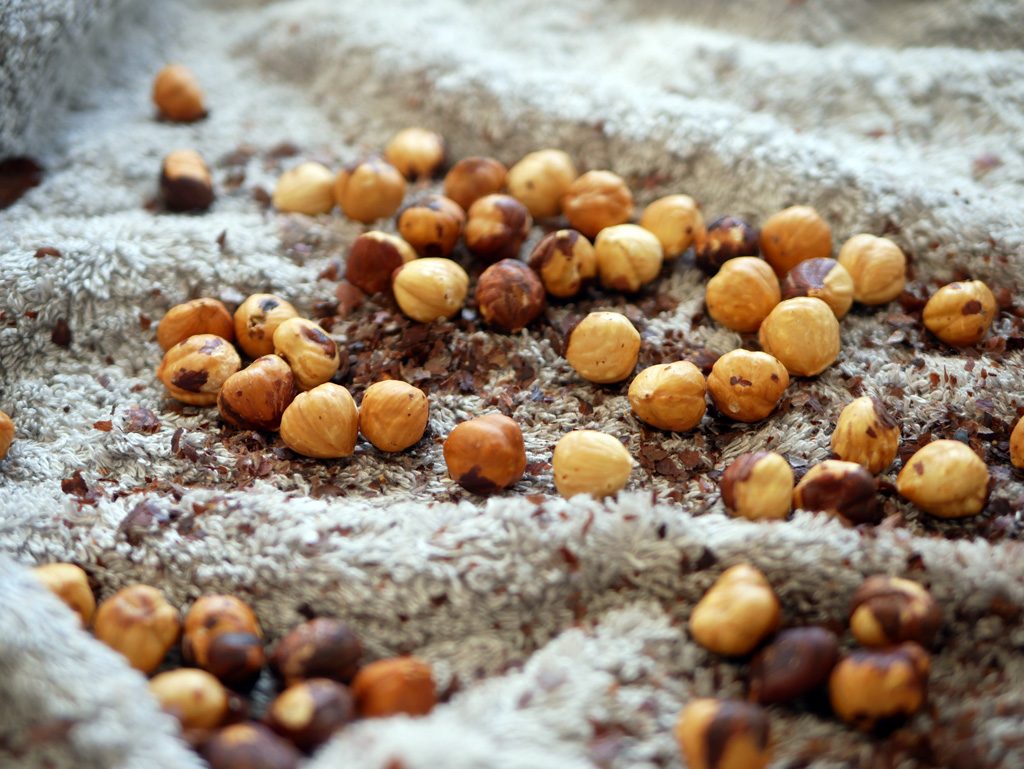 ---
The Effective Method: Blanching, Peeling and Roasting
1 cup hazelnuts
2 cups water
3 tbsp baking soda
Fill a large pot with water, place on high heat and bring to a boil. Add the baking soda one tablespoon at a time. After each addition, the water will bubble up a bit, but do not worry. Add all the nuts and cook for about 4 minutes. Mix the nuts occasionally, so they are cooked completely. Keep an eye on the boiling water so it doesn't overflow. (Tip: resting a wooden spoon across the pot ensures that the water does not boil over.)
Drain the nuts from the boiling water and rinse in cold water. Remove the shell one nut at a time. At this point the nut almost slides out of the peel by itself.
After all the nuts are bare (and look like chickpeas), dry them with a clean towel and spread them on a baking tray. Place the nuts in an oven preheated to 180°C (360ºF) and roast for 15-20 minutes until the nuts brown a little and create a great nutty aroma. During baking, mix the nuts with a spatula every 5 minutes for a uniform roasting. Allow the nuts to cool completely at room temperature before use.
---
Hazelnut Spread (Homemade Nutella)

120 g peeled hazelnuts
70 g light brown sugar
170 g heavy cream
100 g milk chocolate
25 g honey
10 g cocoa powder
Put nuts and sugar in a food processor (preferably a small one for better grinding) and grind for a few minutes, occasionally scraping the sides and grinding a little more until you get a mixture that resembles wet sand. Transfer into a measuring pitcher.
Add chocolate, honey and cocoa powder. Bring heavy cream to a boil and add to the measuring beaker. Allow it to stand for half a minute and then mix with a spatula. Use a hand blender until the texture is smooth. It will be a little runny at first but will stabilize after a few hours.
Transfer to a glass jar. It can be kept for a few days at room temperature or for a week or two in the refrigerator. (I guess…I couldn't reach a week without finishing it first.)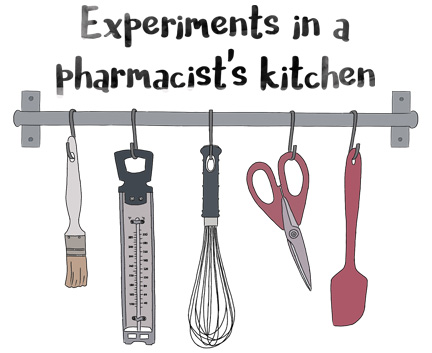 Search the blog

Get updates by email