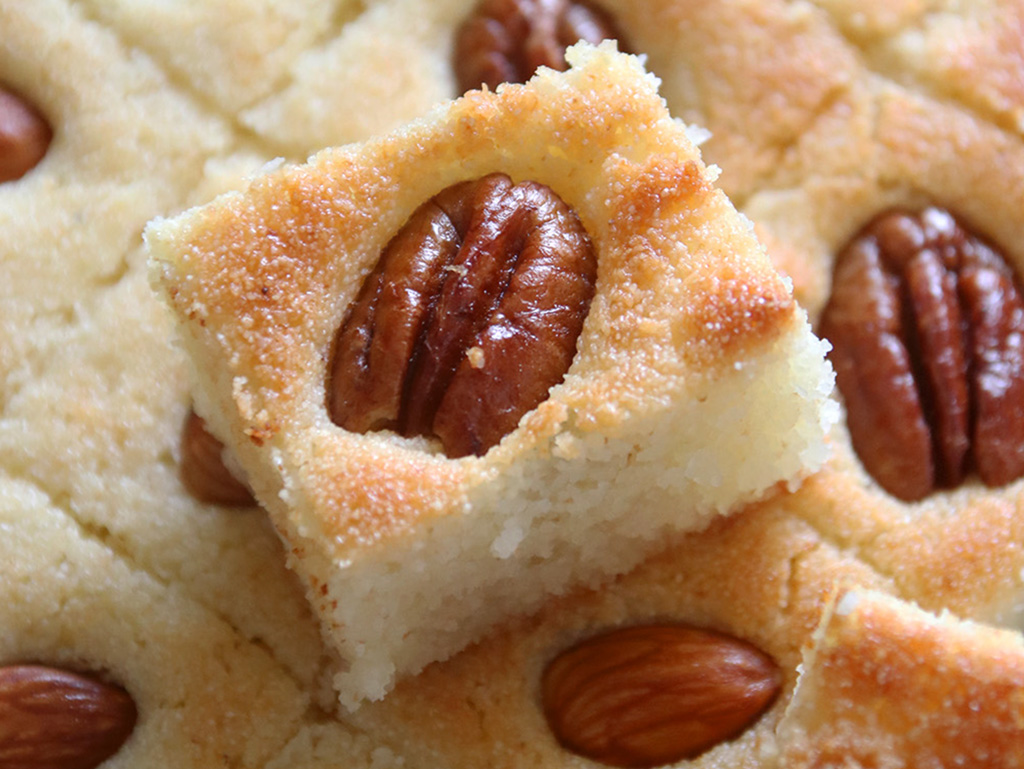 Mom's Basbousa
I had the honor of baking with Lil' Cookie a second time! Natalie, of the Lil' Cookie blog, invited me to her house for a joint baking session. We baked wonderful confections, like a lemon halva tart and pistachio Ferrero Rochers.
The crème de la crème, without a doubt, was basbousa, or as it's called in my home, nammoura. It's a sweet and juicy semolina cake that my dear mom used to bake in my childhood (she still does). I arrived to Natalie's with one mission in mind: to get a grip and use salt instead of sugar this time.
To be honest, a bit of salt wouldn't hurt in this sugar-bombed cake. Nevertheless, mom did lower the amount of sugar over the years. In the past, her syrup would have 1 kilo (!) of sugar in it. Now it contains "just" half of the amount. I know, still a lot, but it's fifty percent less. A friend that tasted this basbousa said that it's actually less sweet than other basbousa squares he tried before.
Anyway, it was worth it going to Natalie's, and not only for the nostalgic flashbacks from the basbousa. A big baking blogger like Natalie will always have something sweet to offer in her kitchen.
Seconds after I sat down, biscotti cookies, black sesame mousse and homemade Ta'ami were spread out in front of me. I was in heaven and got to take some of these forbidden fruits back home with me. Thanks Natalie!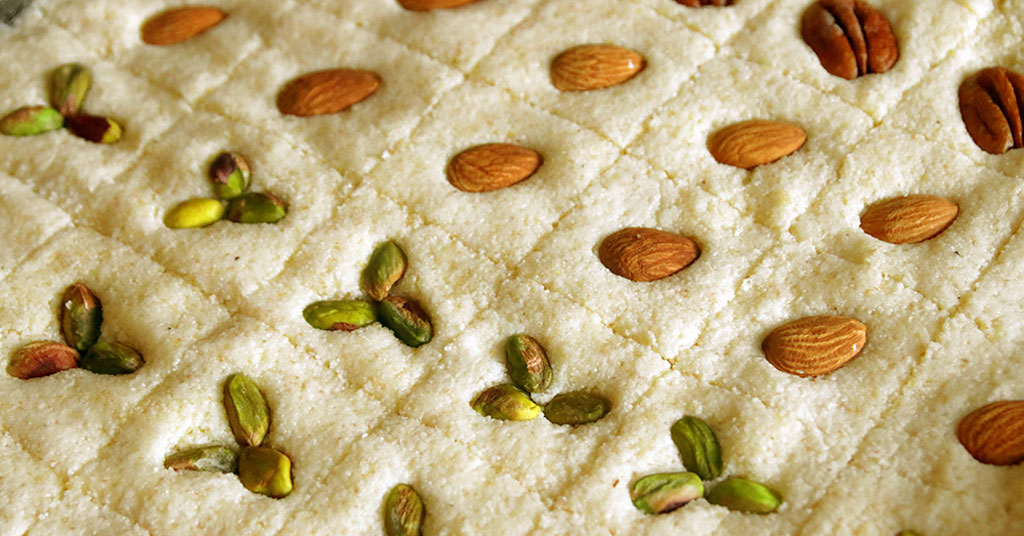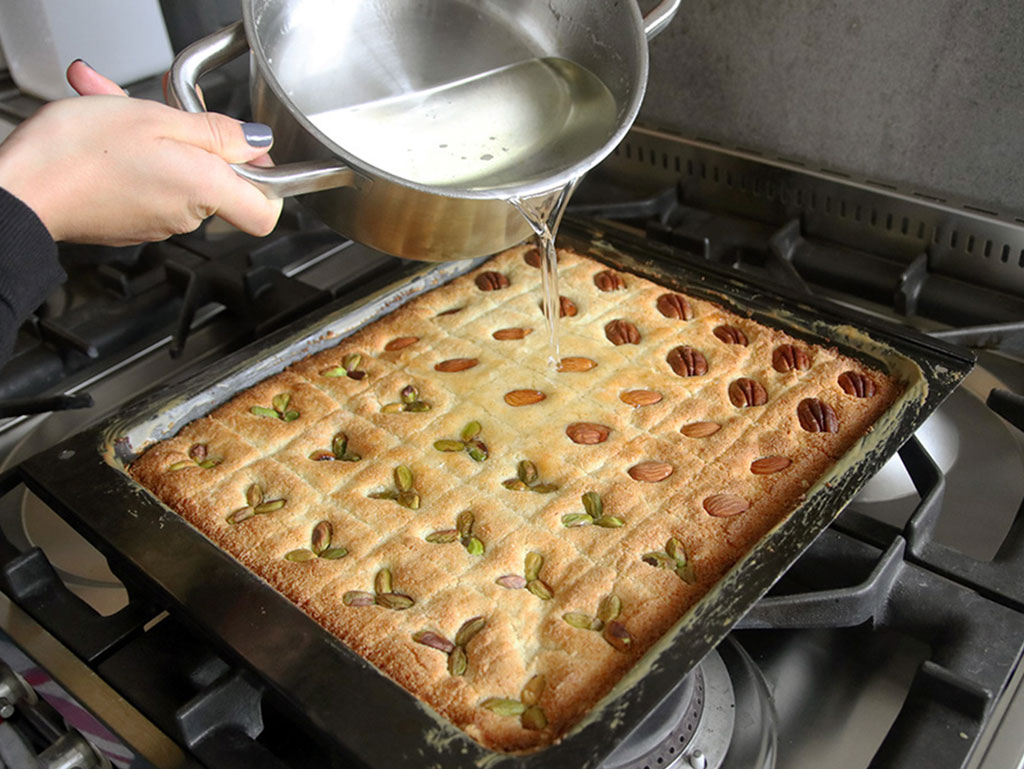 ---
Ingredients
---
Syrup
500 g sugar (2½ cups)
750 ml water (3 cups)
1 tbsp lemon juice
1 tbsp orange blossom water
Basbousa
200 g butter
720 g semolina (4 cups)
50 flour (1/3 cup)
13 g baking powder (1½ tbsp)
10 g ground coconut (2 tbsp)
160 g sugar (2/3 cups)
260 g yogurt
1 large egg
1 egg yolk
20 g honey (1 tbsp)
A bit of raw tahini
Decoration
Shelled pistachios/almonds/pecans
Equipment
Standard baking tray (30×40 cm)
---
The recipe makes about 48 basbousa squares
---
Syrup
Put water, sugar and lemon juice in a pot. Bring to a boil on high heat and mix with a spatula to dissolve the sugar. Once the syrup starts to boil, stop mixing and keep boiling on high heat for another 7 minutes. Remove from heat, add orange blossom water and mix. Chill at room temperature.
Basbousa
Melt butter on low-medium heat and set aside. Spread a thin layer of raw tahini all over the baking pan (sides as well). Preheat oven to 190 °C / 375 °F.
Put semolina, flour, baking powder, ground coconut and sugar in a big bowl and mix. Put yogurt, egg, egg yolk and honey in a separate bowl and mix until uniform.
Make sure the melted butter is lukewarm and not hot. Pour the butter into the semolina mixture. Mix with a spatula and then lightly mix with your hands to air out the mixture until it's moist but not packed.
Add the egg mixture to the semolina mixture. Fold both mixtures together with a spatula until uniform.
Transfer the mixture to the baking tray. Set a little bowl of water next to it. Wet your hands and spread the mixture all over the surface of the tray. Flatten the surface. The mixture should be 1 cm thick.
Using a knife, mark horizontal and vertical lines on top of the mixture to get 5×5 cm squares. Decorate each square with one pistachio, or even three, and push them down a little bit into the mixture. Set aside for about 10 minutes at room temperature.
Place the tray in the oven. Bake for about 20 minutes until golden. Remove from the oven. Immediately pour the lukewarm syrup over the basbousa. Let sit for about 20-30 minutes at room temperature until the basbousa absorbs all the syrup.
Cut the basbousa following the marked lines and serve immediately. Basbousa is at its best served warm just out of the oven. Otherwise, keep the basbousa in an airtight container up to two or three days at room temperature.
Yum

Tags In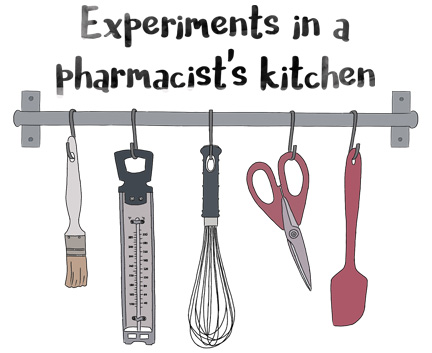 Search the blog

Get updates by email