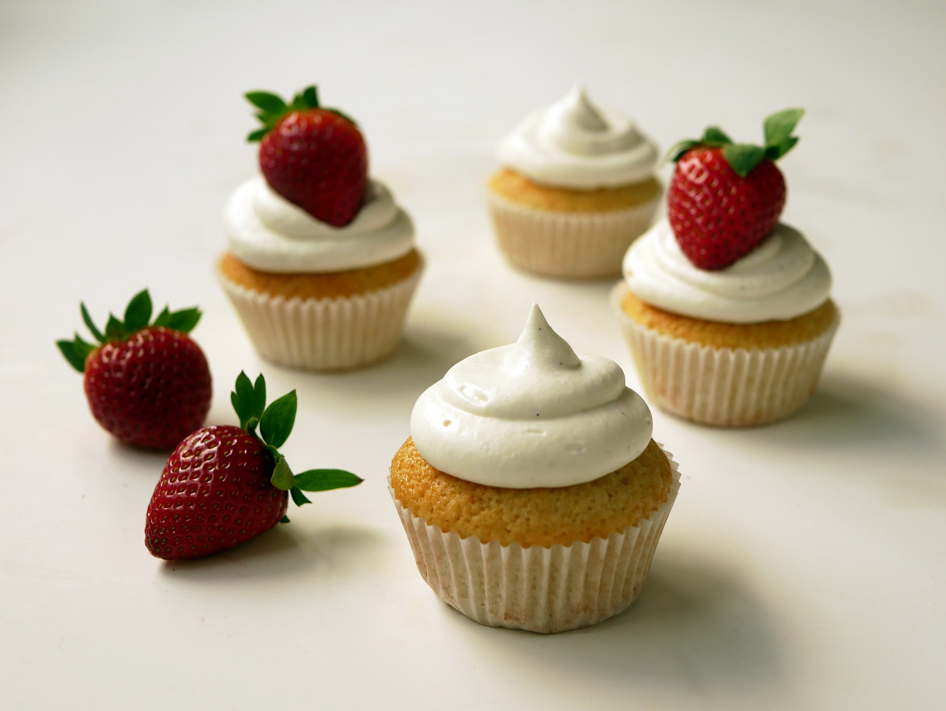 Vanilla Cupcakes with Mascarpone Frosting
Cupcakes. That's actually what we also call them in this part of the world. In Arabic, we call them "cupcakes." In Hebrew, we call them "cupcakes." However, recently, the Hebrew Language Academy came up with a Hebrew term for cupcakes, Oogonit, which sounds like the equivalent of "little cake". That's actually better than the other option they were considering, Moofin Mekushat, which simply means, "decorated muffin".
I remember once I reached out to the Hebrew Language Academy to ask how to say the word "corer" in Hebrew. You know, that tool you use to core a zucchini to make stuffed zucchini, a popular Middle Eastern dish. It turns out the word doesn't exist in Hebrew. Yet. I guess the Academy still has some work ahead of them. That is not the case with these simple cupcakes.
…
These cupcakes are easy to make and pretty tasty. My niece Yasmine could attest to that. She ate three of them consecutively when she could have eaten any of the countless candies and snacks that were displayed in front of her on the table (and so, not one cupcake was left for my dad to taste). I got the idea to make these cupcakes from the wonderful baker-blogger Tal. Not long ago she improvised a little with my pistachio and lemon cake recipe and made an excellent vanilla and almond cake. (Thanks Tal!)
I decided to try a similar experiment. I changed the recipe a little and made vanilla cupcakes, with vanilla mascarpone frosting. I made the cupcakes for Nadine's 4th birthday, another niece of mine. I felt like I needed some color to make them more festive. And what goes best with cream than strawberries? So I decorated each cupcake with a strawberry. Nadine ate almost all of the strawberries on top and left the cupcakes naked for the rest of the family. Well, what can I say? It was her birthday after all.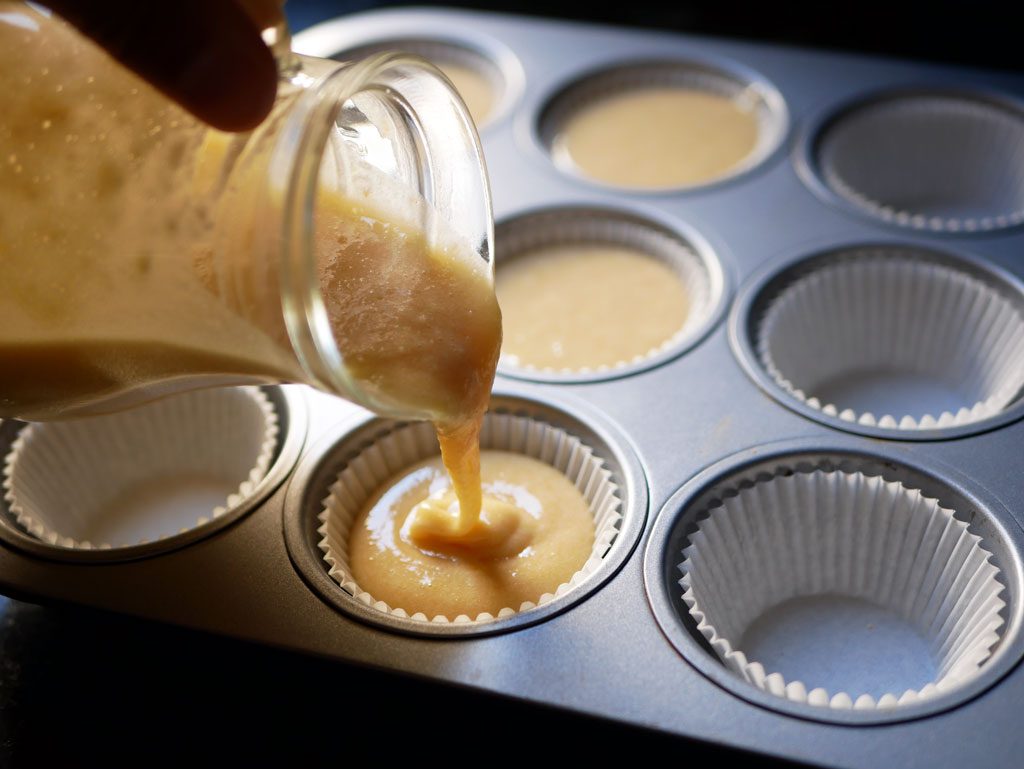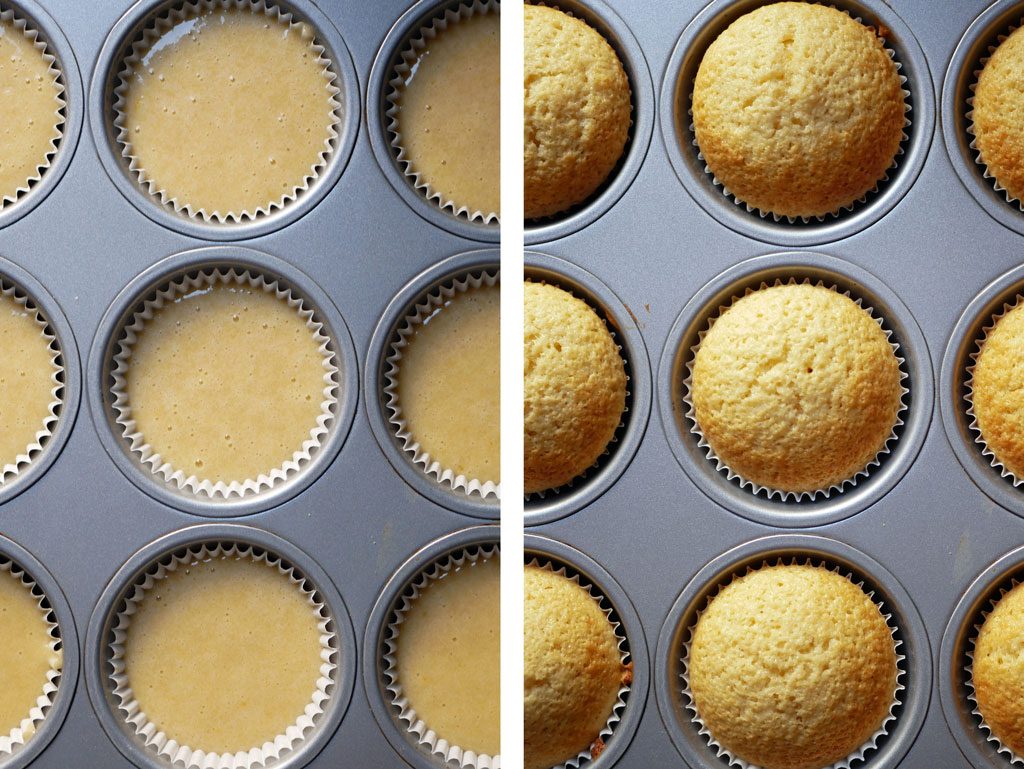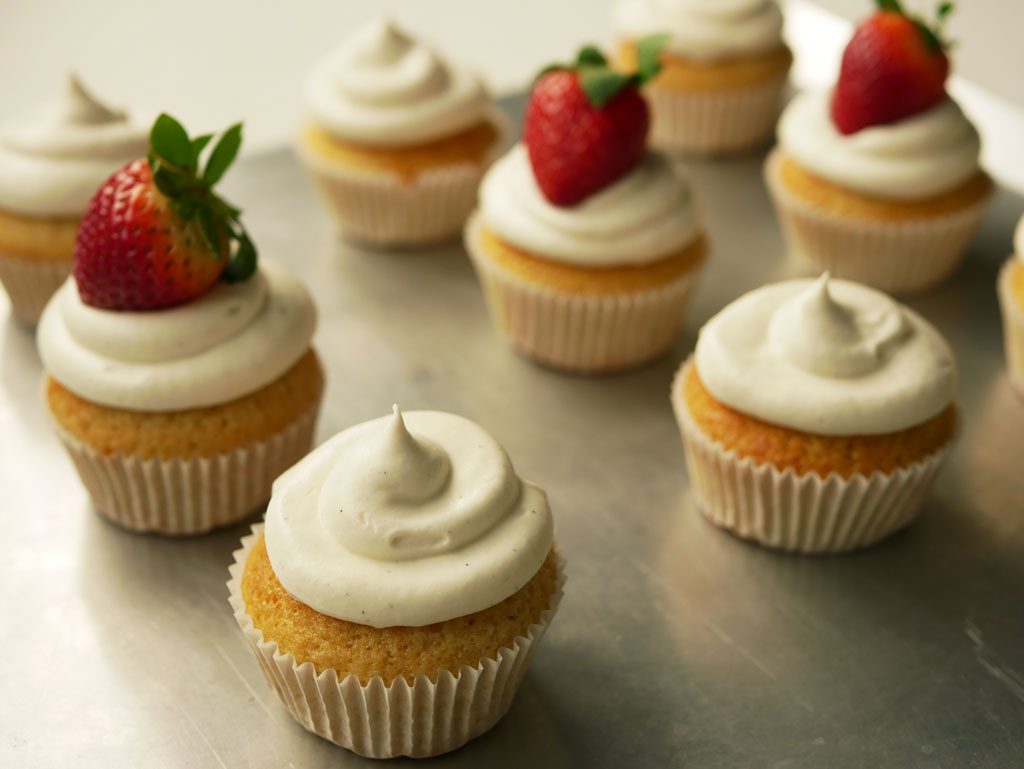 ---
Ingredients
---
Vanilla cupcakes
60 g almond flour
110 g flour
¾ tsp baking powder
¼ tsp salt
2 eggs
140 g sugar
35 g canola oil
1 tsp vanilla paste
Zest from ½ a lemon
80 g of milk
Vanilla mascarpone frosting
60 g mascarpone cheese
20 g powdered sugar
35 g condensed milk
120 g heavy cream
1 tsp vanilla paste
Decoration
Fresh strawberries
Equipment
A cupcake pan
Cupcake paper liners (Size 4)
A pastry bag fitted with a 1.5 cm smooth piping tip
---
The recipe makes about 9 medium cupcakes
---
Vanilla cupcakes
Line a cupcake pan with paper liners.
Put almond flour in a bowl. Sift the flour into the bowl, along with the baking powder and salt. Whisk well and keep aside.
Pour the milk into a small pot and start warming on low heat. Make sure you do not bring it to a boil. You just need to warm it up a bit. It can also be done using a microwave. Preheat the oven to 175 ° C (350 ° F).
Start whipping eggs and sugar on medium speed until the mixture is thick and pale. Add oil, vanilla paste and lemon zest and whisk together. Add half of the powder mixture and fold together, gently, using a whisk. Add the warm milk and mix again. Add the rest of the powder mixture and fold with a whisk just until uniform.
Fill the paper liners with the batter almost to the end. Put the pan in the oven. Bake for about 16-18 minutes. Stick a toothpick in the center of one of the muffins to check if it's ready. The toothpick should come out dry. Remove the pan from the oven. Allow to cool at room temperature.
Mascarpone frosting
Put mascarpone cream, condensed milk, vanilla paste and powdered sugar in the mixer bowl and whip well. The mixer won't be able to bring it to a complete creamy texture. It will still be a little lumpy. To cream it, mix with a spatula and squash the lumps on the side of the bowl until uniform.
Add heavy cream to the mixer bowl. Keep whipping until the mixture is smooth and firm. (Be careful not to over whip). Scrape the sides of the bowl now and then. Transfer the frosting into a pastry bag fitted with a 1.5 cm smooth piping tip.
Putting it all together!
Release the cupcakes from the pan. Pipe a spiral of the frosting on top of each cupcake. Decorate with a fresh strawberry. Keep in the fridge in an airtight container for about two to three days.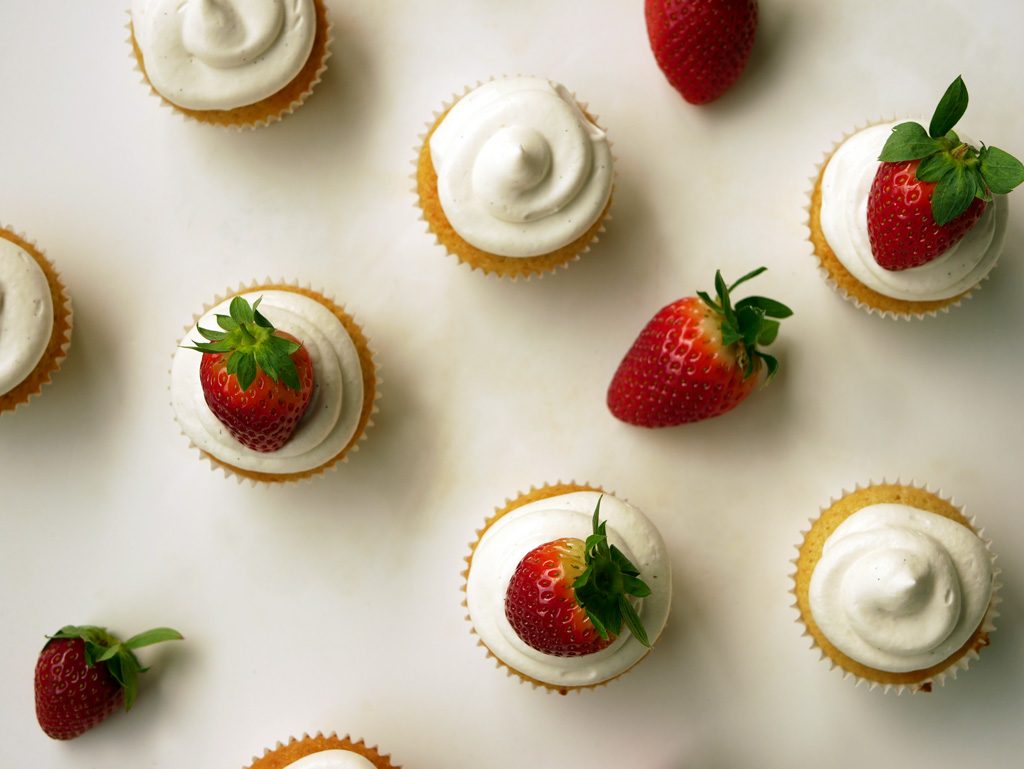 Yum

Tags In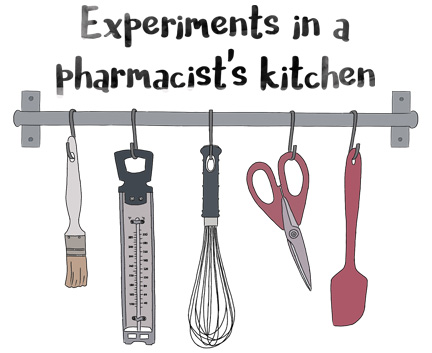 Search the blog

Get updates by email