Chocolate Banana Brownies
Recently I realized I'm not familiar enough with brownies. Not only that I've never baked brownies, but I also haven't tried the wide variety that brownies have to offer. On my trip to london I stumbled upon a book called "Brownies, blondies and other traybakes" that's devoted to everything brownie.
The first thing I discovered was how delightfully easy making brownies is. The recipes are usually short, simple and not too pretentious. After I started baking them, I realized that they come in a lot of different forms; thick or thin, brown or light, crunchy or soft.
After I tried a few recipes from the book I decided I had to write about one of them here. I started with pistachio brownies (of course), turned to cranberry and white chocolate blondies, stopped at espresso brownies (which served as a base for this mousse cake), continued to cinnamon pecan blondies, doubled back to chili pecan brownies, until finally I reached my destination, half blondie – half brownie.
But it wasn't enough for me. I wanted to add another flavor to go with the chocolate. Immediately a banana jumped into my mind. How I love the combination of banana and chocolate. So I added a banana to the blondie part. Only one banana so it wouldn't take over the whole flavor.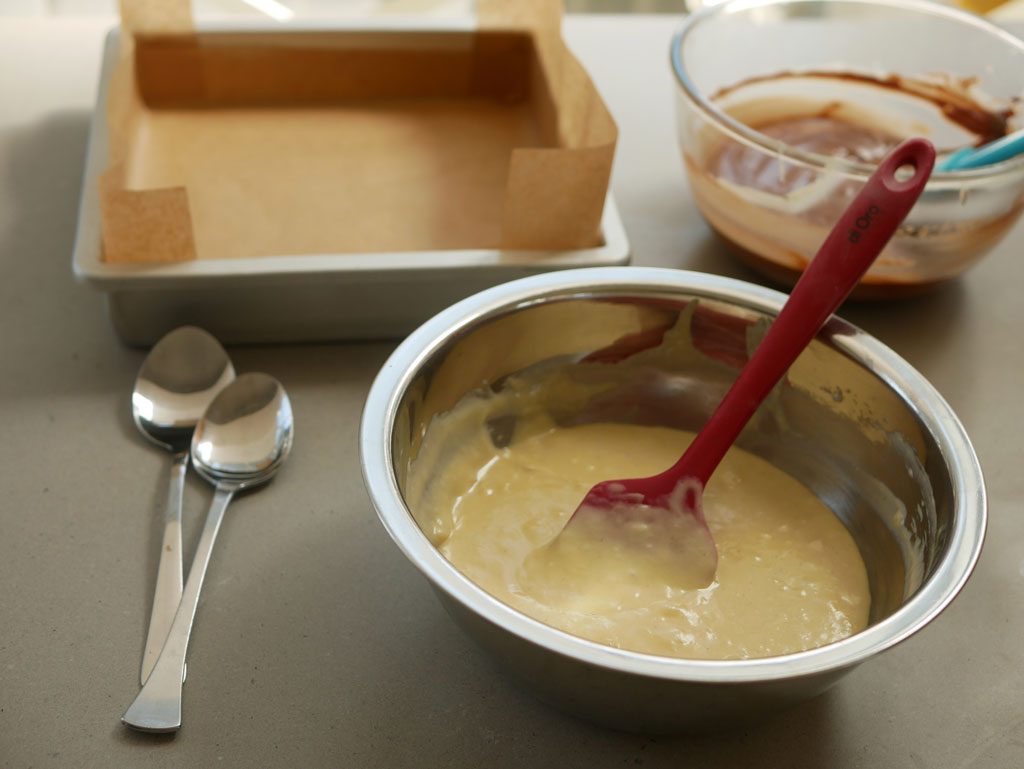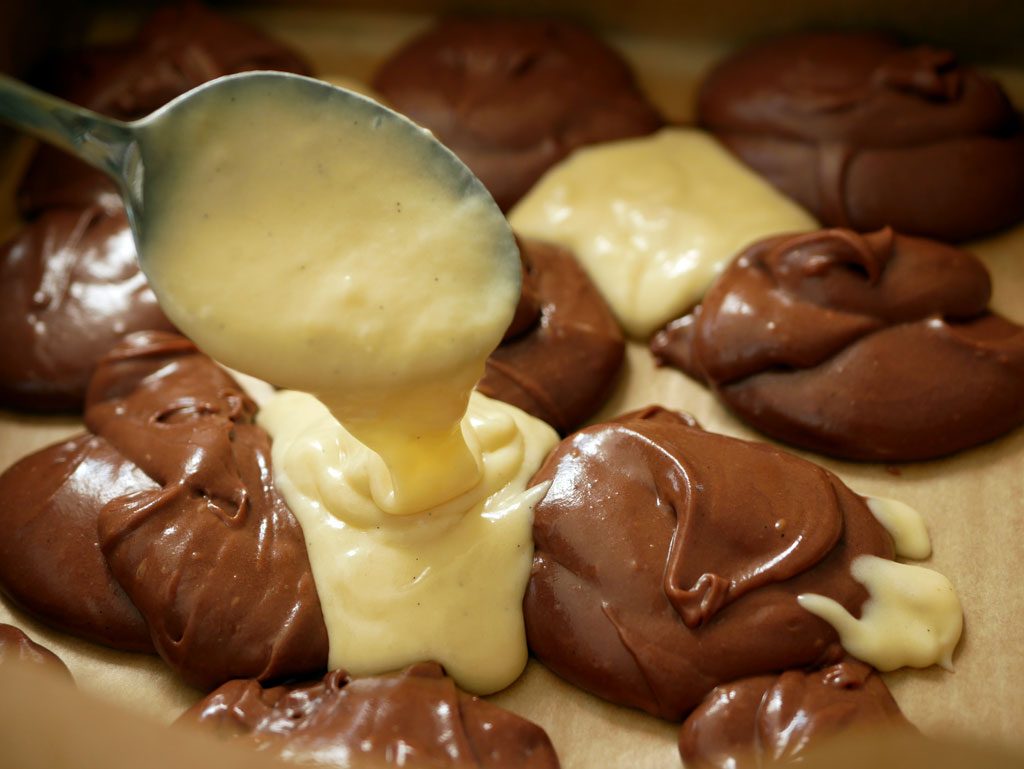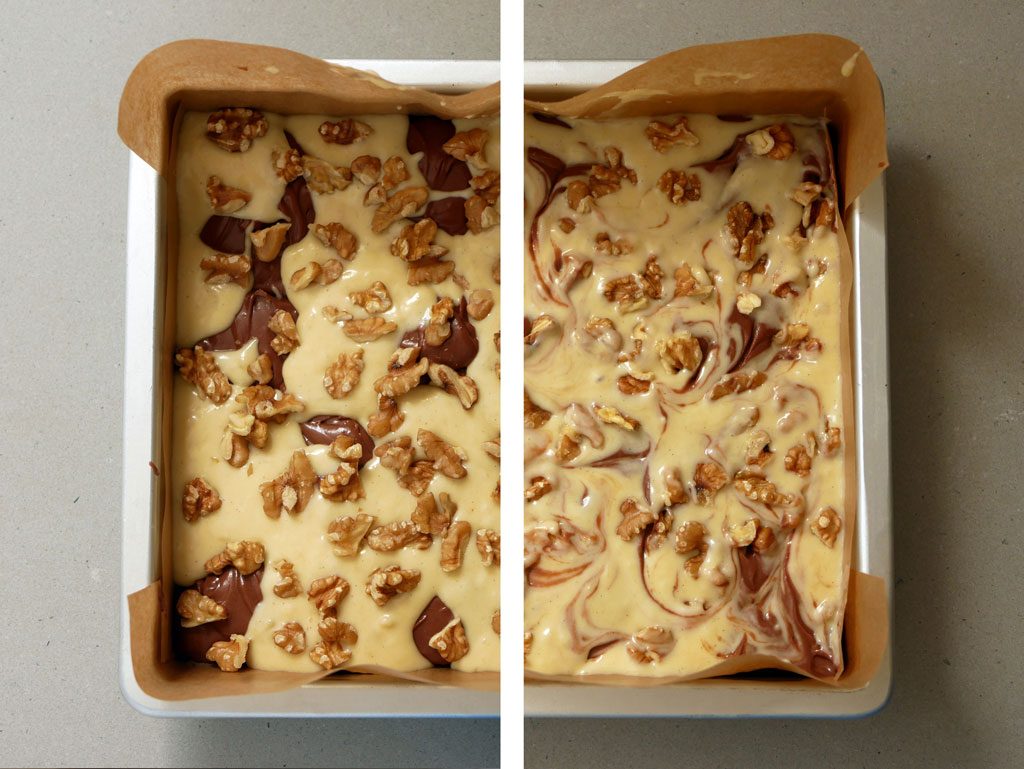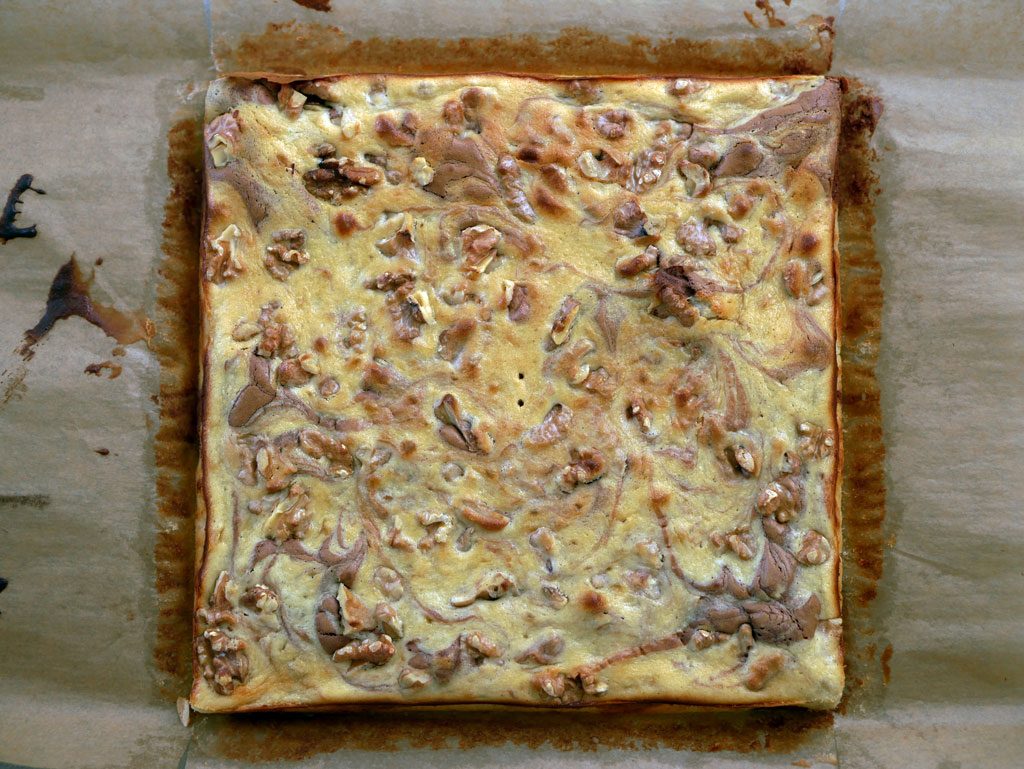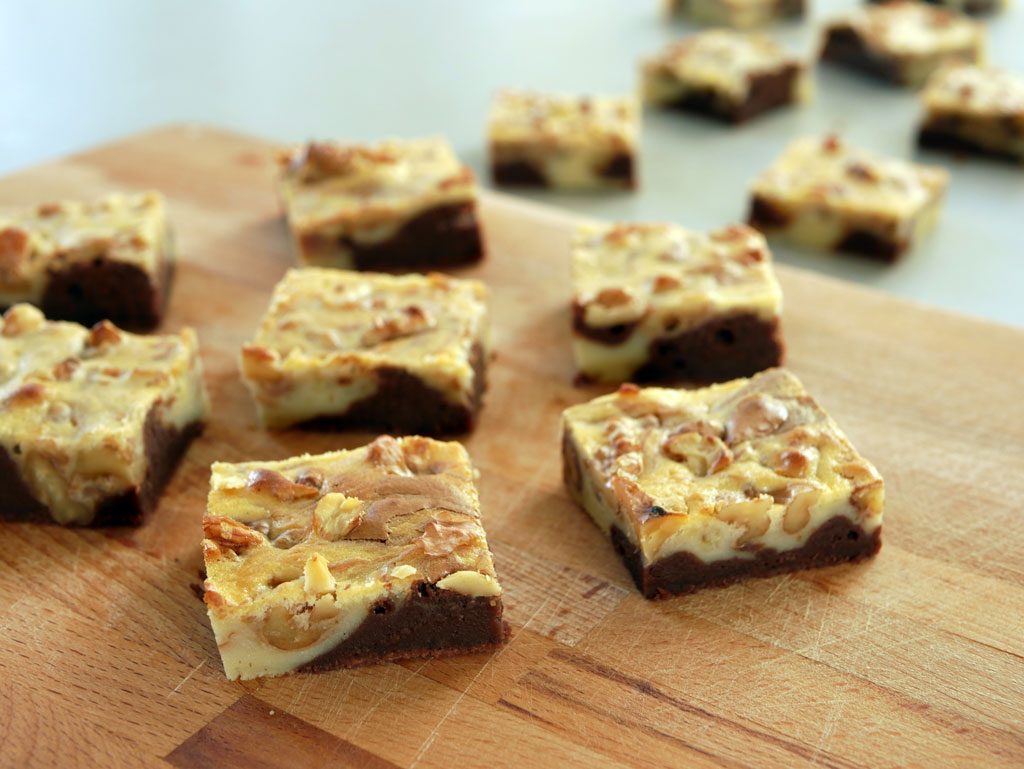 ---
רכיבים
---
Ingredients
100 g dark chocolate
50 g white chocolate
300 g cream cheese (like Philadelphia 35%)
200 g sugar
3 L eggs
1 tsp vanilla paste
100 g flour
1 banana
80 grams chopped walnuts
Equipment
A square pan, 23 x 23 cm
---
Line the pan with parchment paper. Preheat the oven to 180 ° C (350 °F).
Put dark chocolate in one bowl and white chocolate in another bowl. Melt dark chocolate and then white chocolate on a double-boiler, while mixing all along. Set aside and let cool at room temperature.
Put cream cheese and sugar in the mixer bowl. Using the paddle attachment, beat until you get a smooth texture. Add eggs gradually, while mixing all along, until the mixture is uniform. Make sure to scrape the bottom of the bowl each time before adding more eggs. Add vanilla and mix.
Add flour gradually, while mixing slowly, until the mixture is uniform. Transfer half the mixture to another bowl (preferably using a scale). Peel and then mash the banana with a fork. Add the banana to one of the bowls and mix well. Add the melted white chocolate to the banana mixture and mix until uniform. Add the melted dark chocolate to the other mixture and mix as well. The final textures of both mixtures will be a little different and that's completely normal.
…
Using a tablespoon, drop spoonfuls of the dark chocolate mixture into the baking pan, creating mounds with even gaps between them. Fill these gaps with the white chocolate mixture. Scatter the walnuts on top of the batter. Mix the batter with a toothpick or a skewer to get a marble pattern.
Place the pan in the oven and bake for about 25-30 minutes. Stick a toothpick in the center of the brownies to check if it's ready. The toothpick should come out almost dry. Let the brownies cool at room temperature before releasing from the pan.
Using a serrated knife, cut 16 equal pieces (I usually use a ruler for this. I also get rid of the uneven edges for a cleaner look). Keep in an airtight container for up to 5 days.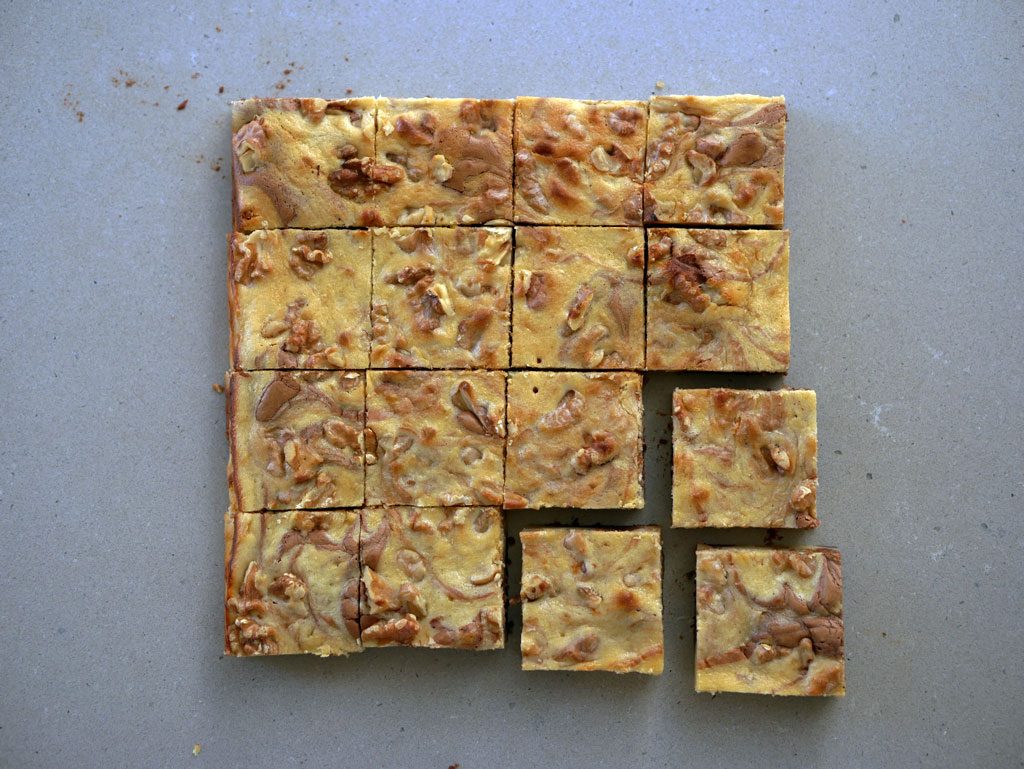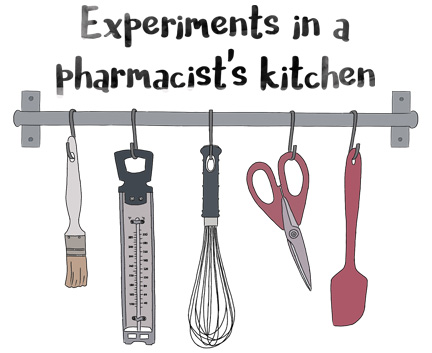 Search the blog

Get updates by email